Alyki came to me as a gift: on my 25th birthday, my father entrusted me to design a collection for his company. For more than 30 years, our family business, Felice De Palma, under his guidance had been recovering and regenerating raw and secondary materials from top-notch manufacturing companies in Biella's textile district to embrace circularity.
That groundbreaking and ahead of time vision had been inspiring me forever, proving a business could thrive and do good to the world at the same time. Starting from scarves to the first women's knitwear collection, I soon realized Alyki was no different: indeed it was evolving more and more into a community of very special people sharing the same view of the world.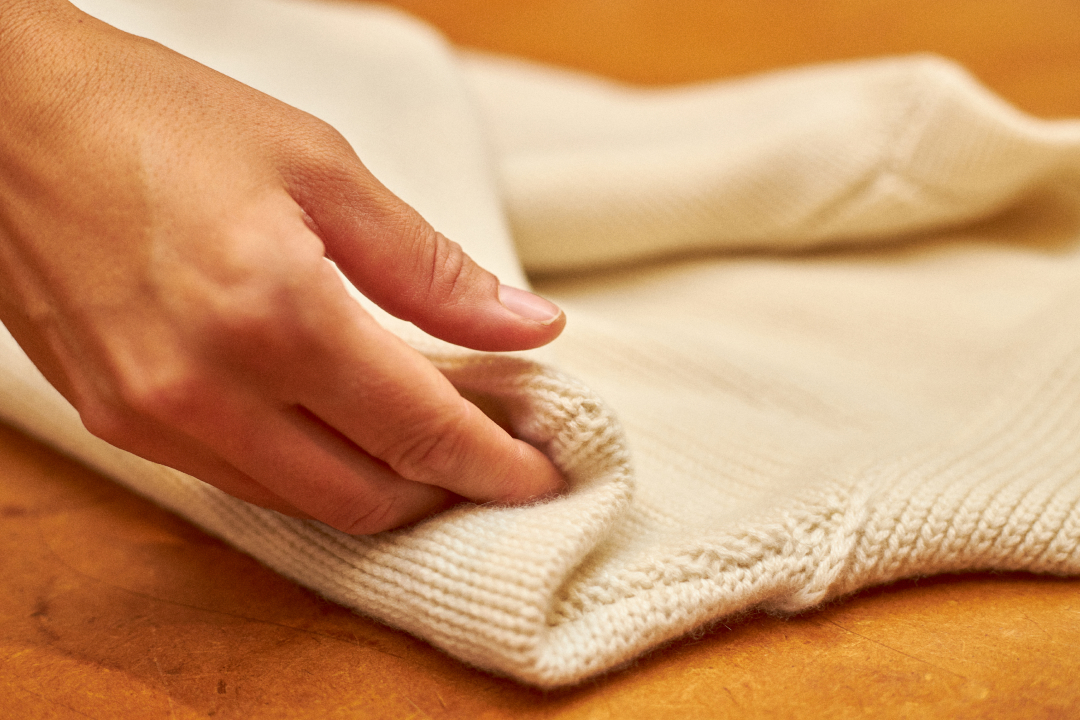 Today Alyki embodies a way of life, a feeling of relaxed intimacy and a place for uncompromised beauty and care. Care for the others, for the environment, for the smallest things. Constantly reinventing ourselves, we know we can still do more and make a greater impact . That's Alyki.